"I haven't slept through the night in years… Can Goodnighties help me?"
You've come to the right place! Thousands of our customers are amazed! Many have written us that they no longer need their reading light by their bed anymore and will never be returning to their old pj's. We repeatedly hear words like 'restful', 'restored' and a return to 'calm' sleeping! and more importanly a BIG thank you! Many have told us they have given away all their other sleepwear.
"How are Goodnighties sized?" Goodnighties are true-to-size, non- binding made with a comfy 4-way stretch. XS (0-2) SM (4-6),MED (8-10), LG (12-14), XL (16-18), 2X (20-22), 3X (24-26). Goodnighties has a comfortable 4-way stretch to keep sizing accurate. Our new Men's sleepwear (sold separately) is sized Med - 3XL.
LOTS OF SIZING QUESTIONS! Here is a guide to make your selection easier!
WOMEN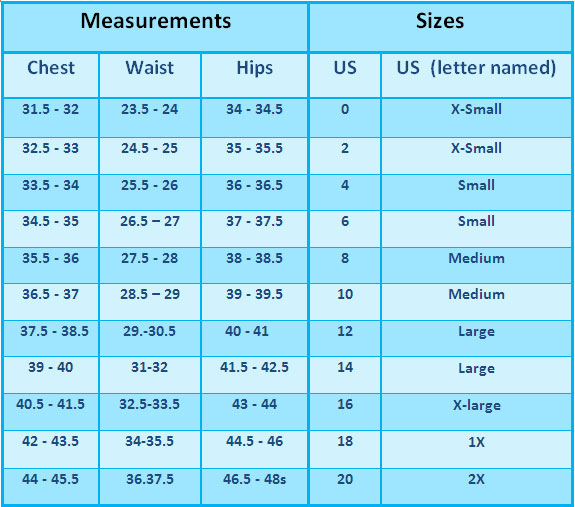 MEN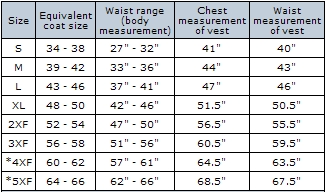 "Can I buy a top and pants in a different size or color?"Yes, because we are 100% Made in the USA we are able to accomodate mix & matching sizing, styles and colors - so be creative! All Items are sold separately!
"What is the best way to wash & care for Goodnighties?" Cold machine wash/ hang dry (or quick dry in the dryer!) is best…. Do not add bleach, fabric softener or dryer sheets. Will dry in 15 minutes in dryer. Goodnighties always looks like brand-new after many, many washings. The anti-microbial property in Goodnighties fabric helps fight bacteria and odor - its not necessary to wash as often! (another benefit!) Great for travel.

"What are the dreamy colors?" Soft Pink, Coral, Lavender, Chocolate, Deep Eggplant, Turquoise and new Sapphire. Check various combinations some with trim to mix and match styles.
"Is Goodnighties a good gift?" Yes! This would be a very special gift and if you are unsure of sizing or styles we have gift certificates available. Also, if you are planning a girls 'slumber party' – there are discounts available for multiples. Travelers LOVE Goodnighties compact size and easy care. It's the perfect gift! Plan early for this special gift! :)
"Is your website secure?"YES. using your credit card on our site is guaranteed to be safe and secure. Our secure server software (SSL) is the industry standard for securing credit card transactions over the Internet. We also offer PayPal to place your order for added security if you want to order by credit card or with your own PayPal account.
"How will I know that my order is on its way?" After registering you will receive a confirmation email. If you place an order with us and don't get a confirmation email check your "junk" or "spam" mail folder as it may be there. If you add orders@goodnighties.com to your safe list, you can prevent it from going into spam as well. If you don't receive one, please contact us by emailing us at orders@goodnighties.com.
"How long does it take on average to receive my order once shipped?" With surging orders (and now lots of reorders!) as a result of being featured on The Dr. Oz Show most orders are shipped within 5-7 days. In some cases if we are short on stock...it could take 4 weeks as we sew our own products - all made 100% in the USA (fabric too!) We appreciate your patience- it will be worth the wait!
Our normal shipping is through USPS priority mail (with tracking) in the USA unless specified (an extra charge) Charges as noted on site for shipping and handling. We ship everywhere from Canada, UK to Australia. Shipping charges for International is $15.00.
...And to note;
If product is out of stock that item will not pop up to order. If you don't see a color in a certain size we are sold out. We update our inventories daily as product is received so please keep checking back with us. If you would like to order a color or size currently 'out' just call us and we will be glad to pre order as we try to keep stock on a regular basis or you can get a gift certificate.
write to Marcia@Goodnighties.com or Sarah@Goodnighties.com
anytime!